Usquebaugh, Aqua Vitae, the water of life is a cask aged spirit drink distilled from Grain, known today as whisky. Its origins are unsolved, ask a Scot it's Scotland, ask an Irishman it's Ireland. The first documented mention however is during the end oft he 15th century at Lindores in the southern Scottish Highlands north of Edinburgh, where a new distillery was opened a few years ago piggybacking on that history. Originally very open regarding its definition, whisky today has clear definitions throughout the world. We try to give a short, but concise overview here.
Let's start with the different types of whisky. The broadest defined type of whisky is Grain Whisky that is distilled from wheat, barley, rye and sometimes corn and oats. Grain whisky is mostly used for Blended Whisky like Johnny Walker, Chivas Regal, Ballantine's and several others that make up most oft he worldwide whisky sales. A Blended Whisky can contain all types of whisky from several different distilleries.
Rye Whisky must contain at least 51% rye and a Bourbon Whisky at least 51% corn. These whiskies are popular in North America due to a history of corn and rye being the predominant types of grain after colonization. In North America, it is spelled "Whiskey", same goes for Ireland, while the rest of the world predominantly uses the spelling "Whisky".
Malt Whisky may only be called such if it is made from 100% malted barley. Pot Still Whisky is an Irish special case in which both malted and unmalted barley are used.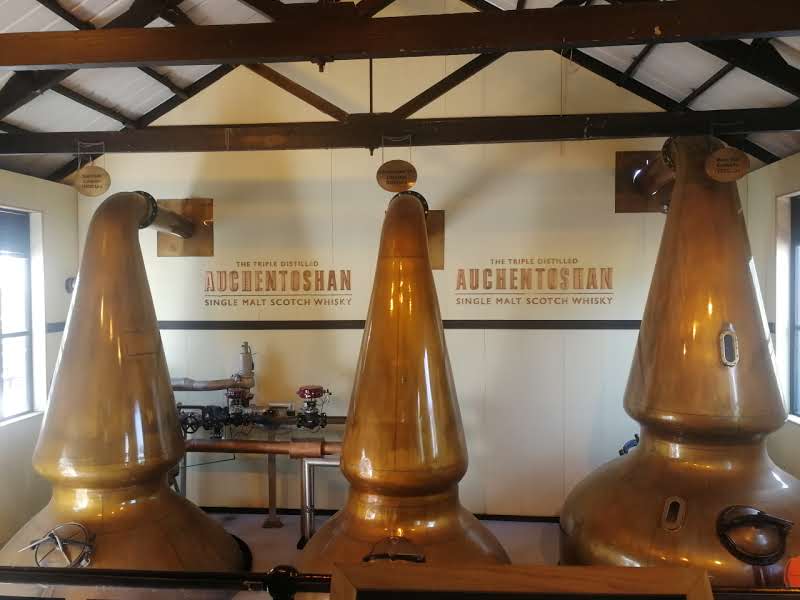 Blended Malt Whisky is a whisky comprised of Malt Whiskies from different distilleries, while Single Malt Whisky can only contain Malt Whisky from one distillery. The same logic applies to Single Grain Whisky, a niche product rarely found due to almost all Grain Whisky going into blends.
The name Scotch Whisky may only be used for whisky made from malted barley and possibly other types of grain, matured in oak casks no bigger than 700 litres for at least three years in a bonded warehouse in Scotland.
To most whisky drinkers, a Scotch Single Malt Whisky is the pinnacle of a seal of quality for a whisky. Next to the bigger players Scotland, Ireland, the US, Japan, Canada and India several other countries have started large scale whisky production. Scotland itself has over 100 Malt Whisky Distilleries, and some of them are known throughout the world for their good quality whisky or exceptional marketing.
Scotland has five whisky regions:
Lowland Whisky is predominantly light and fresh whisky from Southern mainland Scotland. Historically triple distilled, this tradition is today kept by one distillery in particular. Most Lowland whiskies today are still light and fresh unpeated whiskies, but the region is undergoing some change.
Speyside Whisky are predominantly complex and sweet unpeated whiskies along the river spey in the Northeastern Highlands. While it is a small region, it holds the biggest number of distilleries of any region with some of the very big names.
Highland Whisky (which by definition also includes Speyside Whisky) have a broad palate of taste, ranging from light to very full bodied and complex and unpeated to very heavily peated, while most of the peated highland whiskies come from the Scottish Islands like Orkney, Skye and Mull. It is an exciting region.
Campbeltown Whisky has a strong coastal and sometimes maritime flavour. It is the smallest region in Scotland with the lowest number of distilleries, but has created a cult following due to its uniqueness in taste.
Islay Whisky is predominantly peated and robust, while some of them may be on the fruitier side. It is arguably the most popular region in Scotland due to the renaissance of peated whiskies. Younger whiskies pack a powerful punch, while older whiskies show a complexity that rivals that of the other regions.
If any type of bottled whisky originates from one single cask, it is called a Single Cask whisky. We will mostly be bottling Single Cask Scotch Single Malt Whisky.